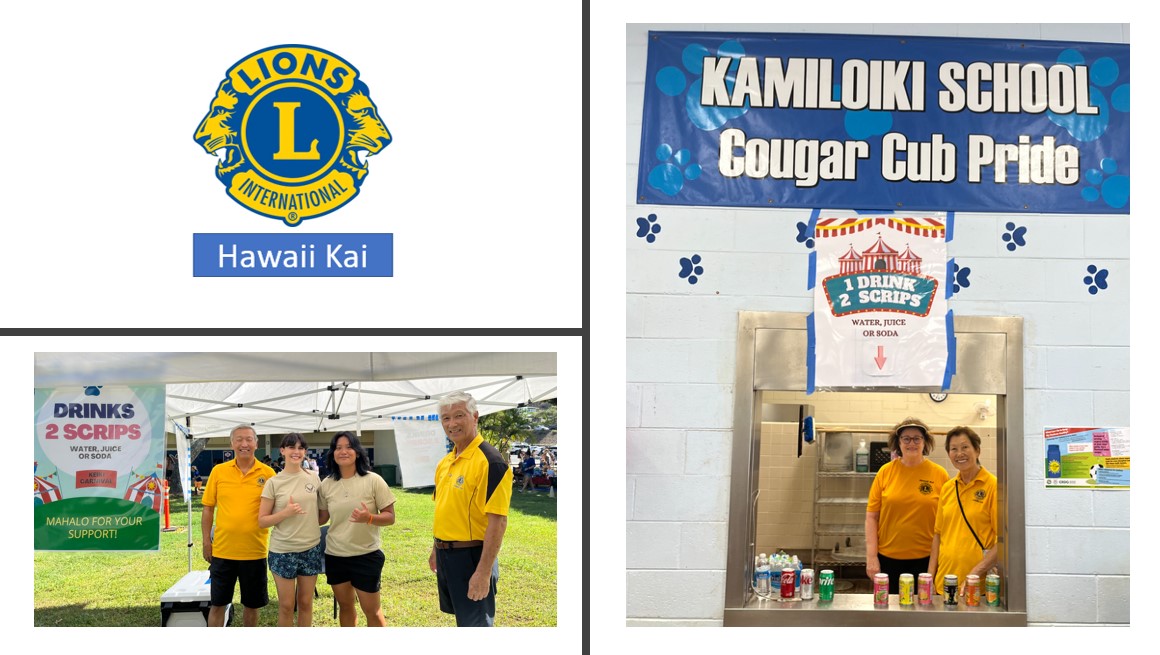 On October 20, 2023, four Lions and two CISs assisted Kamiloiki Elementary School by manning two drink
stations and watching over the upper playground area during their Keiki Carnival. This is the school's first
carnival since the pandemic and appeared to be a great success by the huge amount of students and parents present participating in games, jumping in the bounce houses, and eating food from several vendors. The Lions and CISs worked from 1:00 – 3:00 p.m. and were relieved of their stations when Kaiser High School's ROTC students showed up en masse.

Lions who participated include Jeanne Alices, Yolisa Ishibashi, Kelvin Kaneoka, CIS Hedy Kaneoka, Ken
Nishibun, and CIS Lyn Yee.

In support of our community's elementary schools, the Hawaii Kai Lions Club is always ready to volunteer to assist in these types of events. Thank you to those Lions and CISs who volunteered that hot afternoon. It is greatly appreciated that you were willing to help with this carnival.